Trophée IREF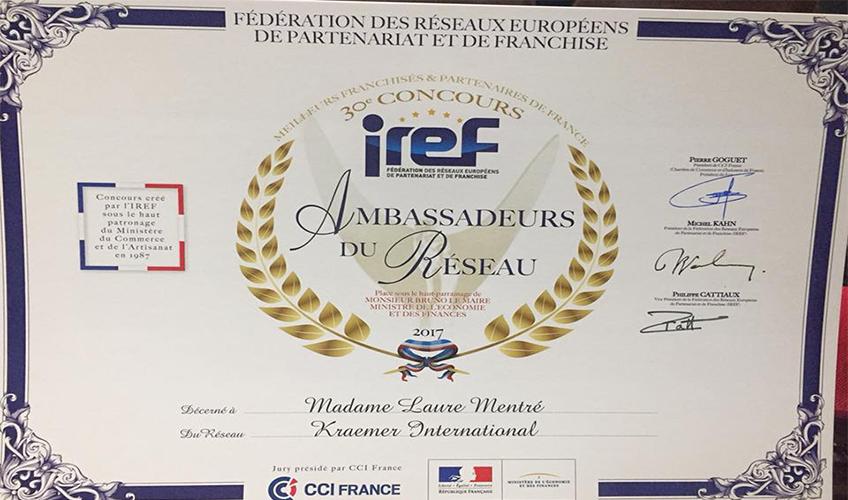 Depuis 30 ans, l'IREF organise chaque année, les Trophées de la Franchise et du Partenariat, le concours référence du monde du commerce organisé indépendant.
En 2017, la 30 ème édition est placée sous le Haut Parrainage du Ministre de l'Economie et des Finances, Bruno LE MAIRE .
Nous avons participé pour la première fois à ce concours très estimé et remporté avec le salon RIVETOILE de Laure MENTRÉ le trophée "AMBASSADEUR DE RÉSEAU" - une belle récompense pour le salon Rivetoile à Strasbourg, mais aussi pour le groupe Kraemer !
IREF TROPHY
For the past 30 years, the IREF organizes every year The Franchise and Partnership Trophy, a well-known label for the independent businesses.
The 30rd edition is sponsored by Bruno LE MAIRE, Minister of the economy and finance. We participated for the first time and the hairstyling salon RIVETOILE managed by Laure Mantre won the trophy "Network Ambassador", a great reward for the salon and the Kraemer group.